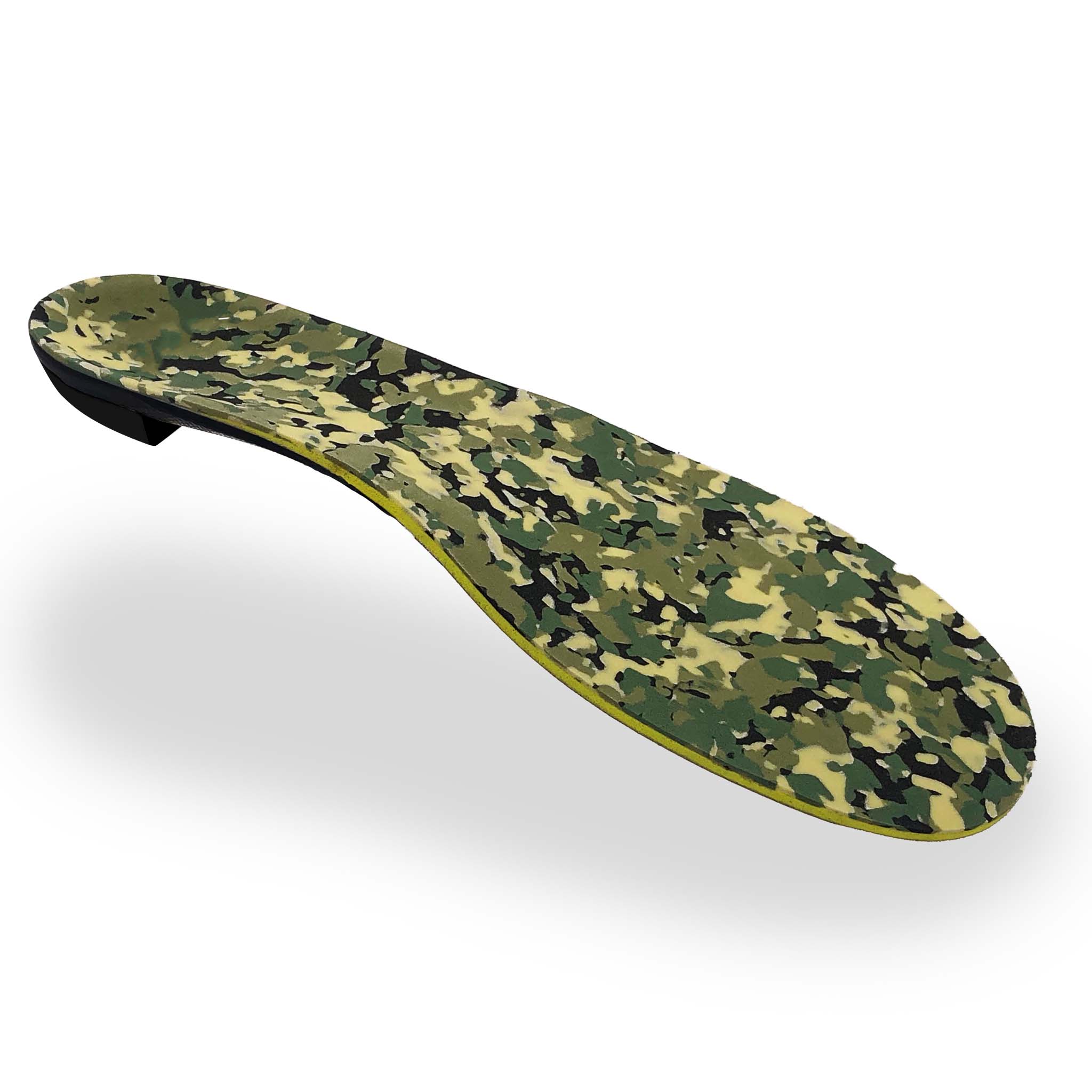 DELUXE Full Length Custom Orthotic
---
The DELUXE Model offers extra cushion. The total thickness is 3/16 of an inch thick and equivalent in thickness to an aftermarket, off the shelf insole. If you fit you boots a half size big, feel like you have a good amount of room in the toe box, and your toes never hit the end of the boots, the DELUXE  is perfect for you! 
SheepFeet are fully fitted with our camo Dura cover to add durability and comfort. The  Xtreme Curl Cushion and the Heel Stabilizer add maximize comfort, protection, and performance. They correct, relieve pain, and help prevent injury. Every hunter needs these to help them perform at the highest level on, or off the mountain.
Full Length Sheepfeet are 100% custom orthotics. 
 BE SURE EACH PERSON PLACES THEIR OWN ORDER.