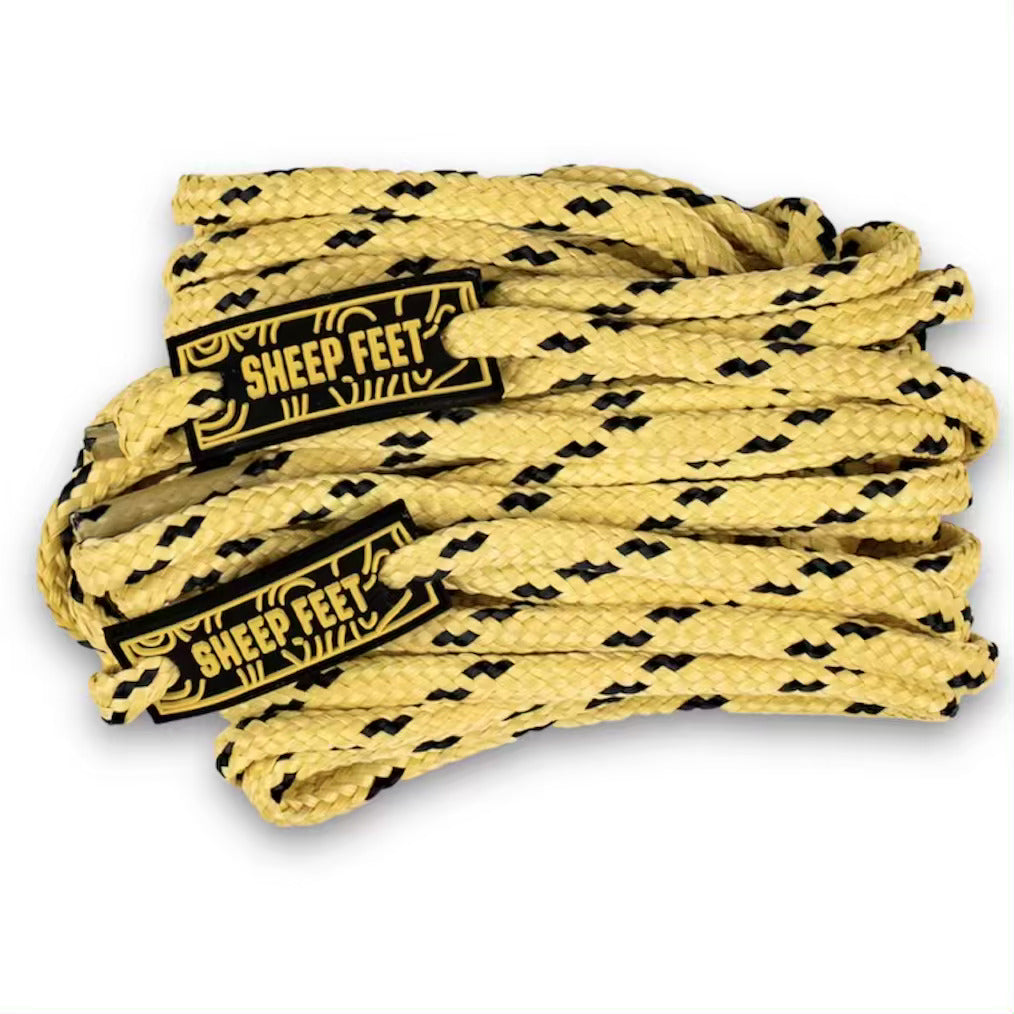 Rugged Laces
---
STRONGER THAN STEEL: Our durable, 100% advanced replacement laces are 10x stronger than steel; Amazing 1000-pound breaking strength/pair and a 1/8 inch (3mm) diameter means they will fit any boot and will never break when pulled tight.
GUARANTEED FOR LIFE: Long-lasting, durable laces field-tested in the most abusive environments; They are 20x longer-lasting than Kevlar laces, and proven to be damage, cut, abrasion, wear, chemical, UV, and corrosion resistant.
WATER, HEAT & FIRE RESISTANT: Rugged shoelaces are waterproof, fire resistant, and heat-resistant up to 630 degrees Fahrenheit/332 Celsius; Whether you are a blue collar worker or a hunter, these are the ideal laces for your boots at work or in the most rugged and grueling terrain.
STAY PUT & STAY COMFORTABLE: Stretch-free, non-slip shoelaces lace up tight for a strong fit that stays tied; Once you put them on, Rugged Laces stay put and stay comfortable whether you're on the job site, trekking through snow, or hiking a mountain.
*Extra aglets are not included for trimming